Free consultations, tele-medicine remote visits, financing and insurance billing!
Medically Monitored Weight Management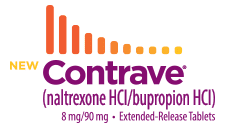 COVID-19 Testing Available – $20
– Curbside testing, Rapid Antigen 15-minute COVID Tests available.
– AT HOME test kits in stock and available.
COVID-19 Update
March 30th 2022
Office visit GUIDELINES.
The office is open as regular hours.
If you have any question or concerns, we will be available by phone, checking emails (24/7), text messages, online chat (google or facebook asap).
Please email, use your PORTAL account or call if you have any questions. 
W
elcome to Houston Medical Wellness Clinic, we are a top medical company which is growing in our industry, Specializing in Wellness, Weight Loss, Teen & Childhood Obesity, Hormone Replacement / Low-T, Platelet Rich Plasma Therapy, Laser Hair Removal, Aesthetics, Anti-Aging and so much more!. We offer a wide range if innovative products, by FDA approved manufacturers.
Our mission at Houston Medical Wellness Clinic is to help our patients in achieving a healthy beautiful lifestyle and improved well-being at the most affordable prices. We have friendly, qualified personnel who specialize in all of the products we dispense to better assist you. Houston Medical Wellness Clinic is committed to helping patients feel and look their best at any age. We provide patients with a high quality, thorough medical evaluation, as well as the encouragement and education to help them all the way to obtain and maintain good health and beauty.
We pride ourselves on having an extremely high customer satisfaction rate!
If your choice is to live healthier, longer, and look better, then Houston Medical Wellness Clinic is ready to provide you with the right tools to ensure optimal health, beauty and well-being at home, work, wherever you are.
Let us help you gain control of your life! Live Beautifully!
Trademark / Copyright Notice: